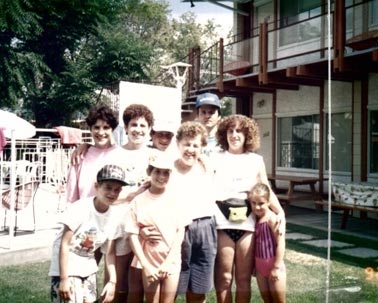 Our favorite Bowmont Motel story would be when two of the other guests brought out their guitars started a sing along with us and our friends, which created a lot of after dinner entertainment. It drew a crowd and everyone had a blast.
We have tried other motels in the past but nothing compares to the Bowmont. They have the best outdoor pool surrounded by lush grass, great security and very hospitable owners.
The location is the best, only a short walk to the beach and across from the Loco Landing fun park and the channel. In my opinion, the Bowmont Motel is the best motel in Penticton by far.
The Loverock Family
Vacationed at the Bowmont Motel 8 times, so far. Go for a week 2 times a year.