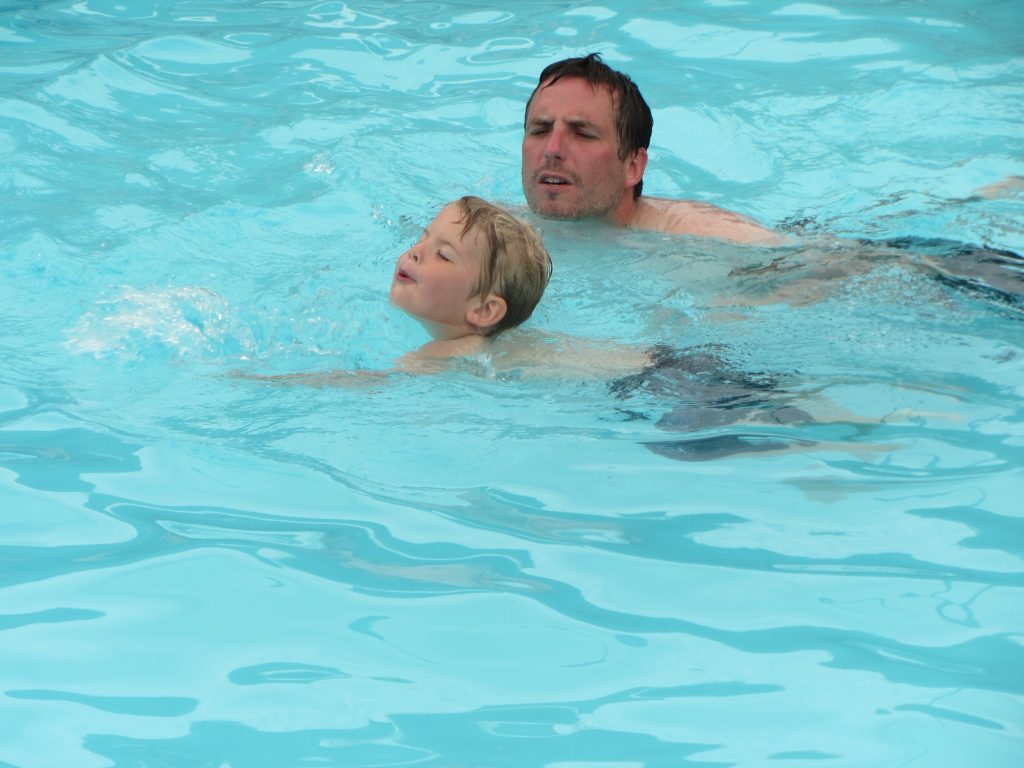 When I ask my girls why they enjoy the Bowmont every year, they say how much they love the pool!  It is the biggest hit.
But also, the grassy space between the pool and the rooms is a perfect place for everything from a board game, to reading a book to playing tag and soccer.   And when the evening comes, and Dan and Christine set up an outdoor kid friendly movie, its great fun to cuddle with the kids in our blankets, snacking on some popcorn and wind down from our day.
The location of the Bowmont could not be better.  Loco Landing, the river ride, and most importantly the beach and the ice cream store are an easy walk – which is great because it is rare that we miss a night of ice cream!
Dan and Christine are fabulous.  Always so pleasant and helpful.  Whether it be providing directions somewhere, providing extra linens, or just stopping to visit with us while they are going about their day, they are always friendly and accommodating.
We look forward to seeing them every year.
Shayla, Abby and Sydney Metcalfe
Vacationed at the Bowmont Motel 4 times, so far.